Leather Skiver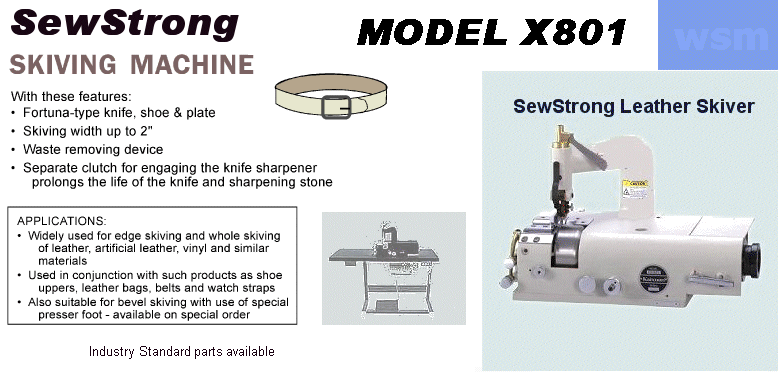 Price $850.00 complete with stand.

Table top (size 48" x 20"), Heavy Duty Adjustable Legs, 1/2 HP motor 110 volt 1725 RPM, Draw, V Belt, Table Mount Light and Hardware.
This X801 is suitable for rim scraping and surface scraping. Used for all kinds of leather products such as shoes, suitcases, bags, belts, purses and gloves.
Also used for synthetic resin, rubber, etc. It has the capability of trimming widths from 15mm through 50mm.
Similar machines are Consew DCS-S3. Highlead YXP-18
Contact SEWSTRONG | email | Phone: 775-237-8288

Prices do not include freight.