Rex RX6-7D
Compound Walking Foot, Needle Feed, Large Bobbin, Reverse Sewing, Industrial Straight Stitch.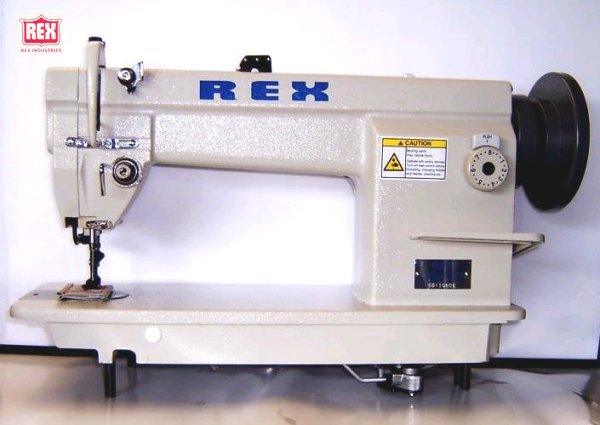 For complete units *assembled please contact us with city and zip code destination. Complete units must be trucked.
Also available, Legs with Locking Casters. Please contact us for details.

Welting Feet Single | Double Toe Welting Feet Sets

Maximum stitches per inch 3.2 (8mm)


3000 S.P.M.


Auto-lubrication (with oil pump)


Extra Large Handwheel


Horizontal axis, gear driven rotary hook


High presser foot lift - 9/16" (14mm)


Uses 135 x17 Needles (DPx17)
For sewing Auto, Awnings, Bags, Camping Equipment, Canvas, Furniture Upholstery, Handbags, Luggage, Sails, Tarpaulins, Tents, Trailer Covers, Umbrellas.