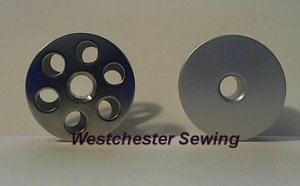 Larger Image
U Type Bobbin Steel with Holes Item # 1182
Larger Image

| | |
| --- | --- |
| Select quantity | Click to add to cart |
The 1182 STEEL Bobbins with holes on both sides and are also sold under other part numbers:
11200L, 510007, 211200100, MN 12B0 123, P976002, S09285-0-01

Ordering quantity below 10 bobbins is available at checkout.
Orders can only be placed in sections. To order Bobbins from different sections, please return back to this page.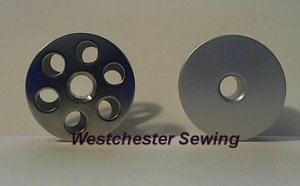 U Type Bobbin Solid Aluminum
Item # B-9117-563-000P
| | |
| --- | --- |
| Select quantity | Click to add to cart |

Fits many different Vertical Large Hook Industrial Sewing Machines:
Click here for partial listing
Quantity adjustment available on Shopping Cart page.
Prices do not include freight.